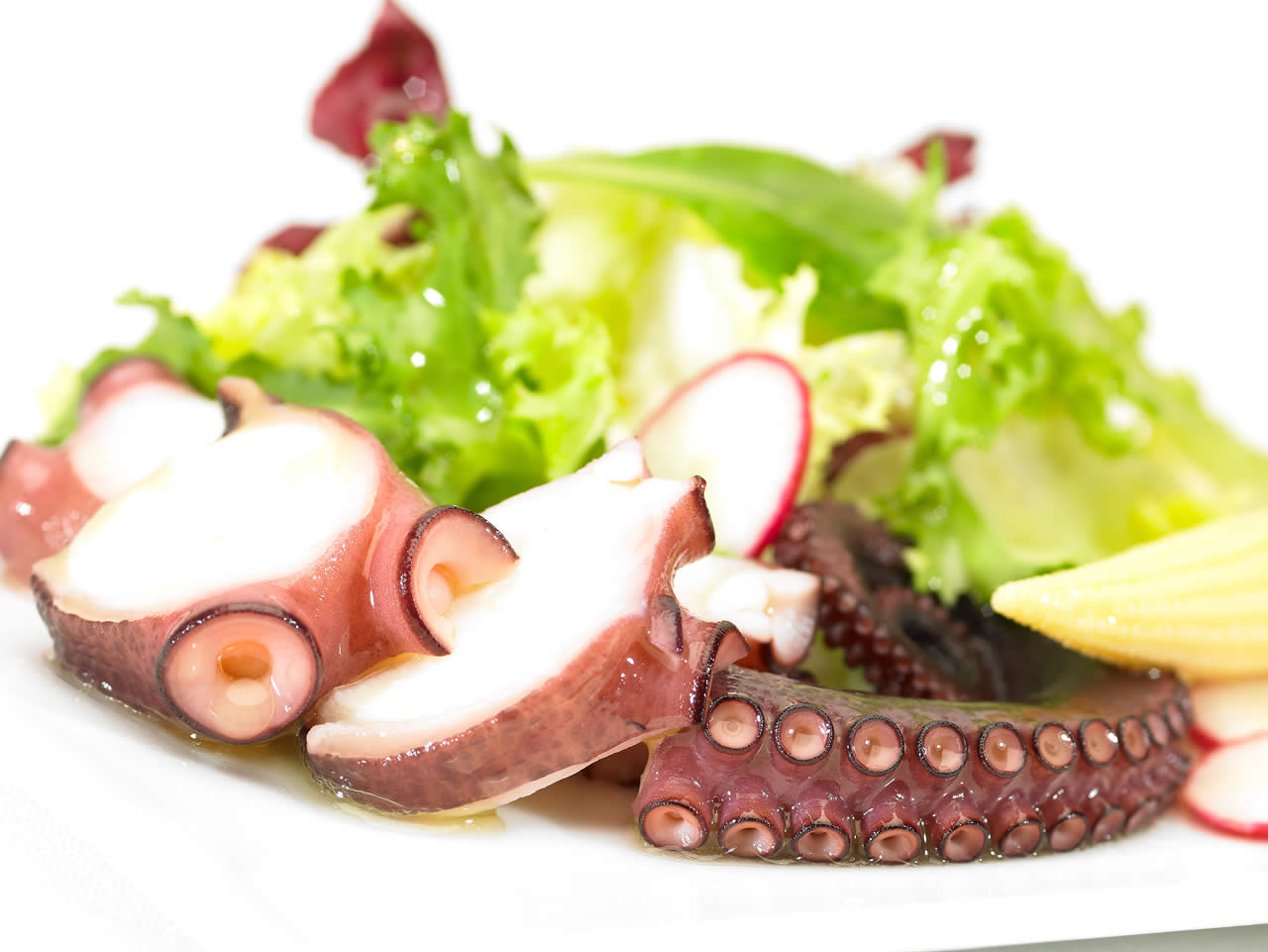 INGREDIENTS
3 Gilmar boiled Octopus tentacles
400 g of varied lettuce: Endive…
8 radishes
4 potatoes
2 tablespoons mayonnaise
½ onion
Green pepper and red pepper, chopped
Extra Virgin olive oil
Vinegar
Salt
Paprika
PREPARATION
We wash the lettuce, chop it reserve
Prepare the vinaigrette, chopping the onion and peppers. Cover with oil and add a splash of vinegar. We beat them all and let them macerate.
4 potatoes into thick slices, Cook for 5 minutes.
Cut Octopus into slices and warm "to double boil"
In a source, place a base of potato under mayonnaise, We put over the lettuce and extend the Octopus and the radishes. Salted and dress with vinaigrette.