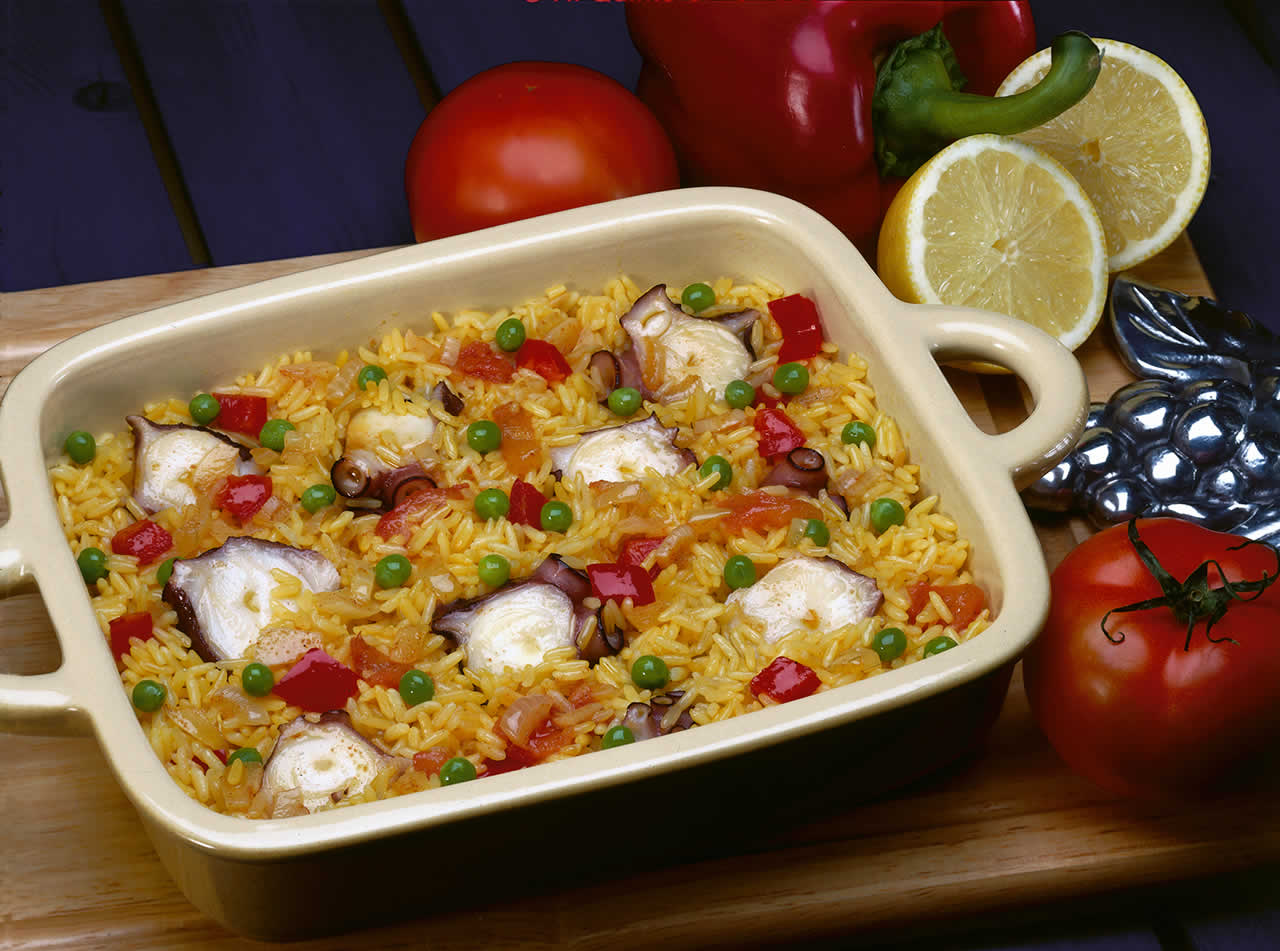 INGREDIENTS
2kg of frozen raw Octopus of Gilmar
300g rice
100g peas
500ml broth of Octopus cooking water
500ml of fish stock
Crushed tomatoes
Olive oil
1 green pepper and a red pepper chopped
1 onion
salt
1 sachet of Saffron
PREPARATION
Defrost the Octopus in a grid container, so the cooking juices are separate. Wash the Octopus and reserve.
Put to boil water in a pot. When it begins to boil, we introduce the Octopus, lifting it two or three times (what are popularly called 'scare' Octopus). and we definitely left it inside. Once it starts boiling, leave it to cook for 25-35 minutes and we will click it. When I with the texture that we deem optimal (almost ready to eat), we will remove it from fire.
Leave it to stand for 10 minutes in the pot before serving, remove the Octopus in water and sliced it into slices.
In a pan with the olive oil, poached very onion, along with pieces of pepper. Add the tomato paste and rice, mix it well with the sauce
Add the peas and broth of the cooking of the Octopus and fish (by every part of rice, add water 3), dissolve saffron in the broth and let reduce for 15 minutes.
Add the chopped Octopus and let finish cooking all ingredients together for 5 minutes more to simmer
We put out the still-soupy rice, to be when it comes to serve at their point.